The Museum of Bydgoszcz Canal was opened on September 26, 2006. The initiator and first curator of the museum was Sebastian Malinowski. At the beginning, musuem was located in a renovated school maintenance room. Small space however did not prevent the dynamic development of the museum. When Sebastian Malinowski died unexpectedly in 2008, the pedagogical council of the 3rd High School and Junior High School No. 47 in Bydgoszcz stated that to commemorate Mr. Malinowski's work, the museum would be named after him.
Tomasz Izajasz became the new curator of the Museum of Bydgoszcz Canal of Sebastian Malinowski. The task that was given to Tomasz Izajasz was not easy. Nevertheless it did not discourage the new curator who, rosed to the role given to him and respecting the past, was creating a new future. Numerous publications, speeches at scientific conferences, new friends and enthusiasts of the Museum as well as numerous exhibitions and social and educational projects are now the norm for our curator and the museum.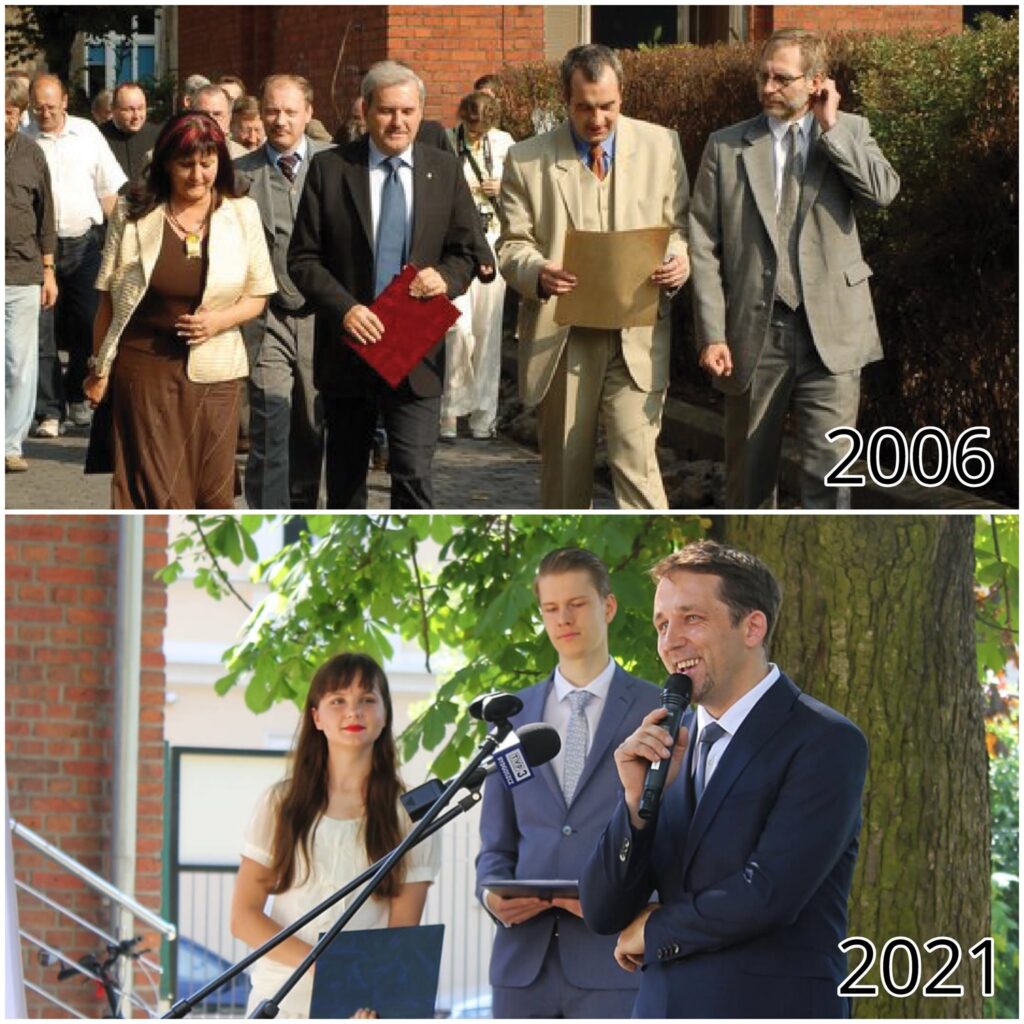 From June 19, 2021, the museum is located in its new headquarters, at 10 Staroszkolna Street. The new building provides more opportunities for development for our museum and for the Educational and Social Center that is located there.
Save the memory of the people who created the canal and those who lived, worked and died here.
Collect, process and share archival and material souvenirs related to the Bydgoszcz Water Junction.
To praise the beauty of Bydgoszcz seen from the perspective of the water.
To provide the memory of people who where somehow conected to shipping and hydrotechnics on the waters of Bydgoszcz Canal. Were proud of being an inland waterway sailor, engineer, lockkepper, and those who left a part of themselves on the route of the Bydgoszcz Water Junction.
To educate young people in a spirit of respect for the past and to revive the models of civic virtue and work ethic which was created by the environment of skippers and hydraulic technicians.
To stimulate scientific, sports and artistic (literary, directing and musical) talents of young people.
Disseminate the centuries-old traditions of Bydgoszcz trade and shipping in Poland and abroad.
To show the role of the Bydgoszcz Water Junction in the landscape of Poland and Europe.
Strengthen the image of Bydgoszcz water sports abroad.
We strive to make the planes by the canal become a source of pride and a showpiece of Bydgoszcz as they used to be.
Make the surroundings of the Bydgoszcz Canal a space for painting and photo plein-airs as well as music concerts.